I started very young, about 15-16 years old, driven by the desire to imitate my father, a great enthusiast of photography. He and I spent hours in the darkroom to develop and print our shots. His enthusiasm gave me the incentive to continue to improve, before working on technique and then on the "cutting" of the photos. I think I have learned to see in a "photographic" way.
I'm not an "artist", and my pictures are related to the moments of holidays and leisure that I can cut out of my normal work. Yes, I've traveled the world, and I've taken thousands of slides—sooner or later, I'll decide to digitize them. My favorite subjects are landscapes and portraits. For me, it is essential to nourish the memories with photographs related to them. It is not a sort of "collecting", but a way of living the past as an incentive for the present and the future.

I'm passionate about landscape and black and white images. My idol can only be Ansel Adams. I was initially only attracted to the technical aspect of his photos. But then as my knowledge deepened, I came to understand even the "interior" aspects of the photograph. To quote Ansel Adams himself, "Photography is an investigation of both the outer and the inner worlds. The first experiences with the camera involve looking at the world beyond the lens, trusting the instrument will 'capture' something 'seen.' The terms shoot and take are not accidental, they represent an attitude of conquest and appropriation. Only when the photographer grows into perception and creative impulse does the term make define a condition of empathy between the external and the internal events."
I use only my D800 mounted with a Tamron 15-30mm f/2.8 VC USD and an old Nikkor AI 135mm f/2.8. Occasionally I also use the old 300mm AI f4.5, often for portraits. Other essential tools are a blower, a good lens cloth, and a monopod. I use the heavy tripod only for night photography and special occasions.
I recently discovered the potential of the GoPro ...
In memory of my father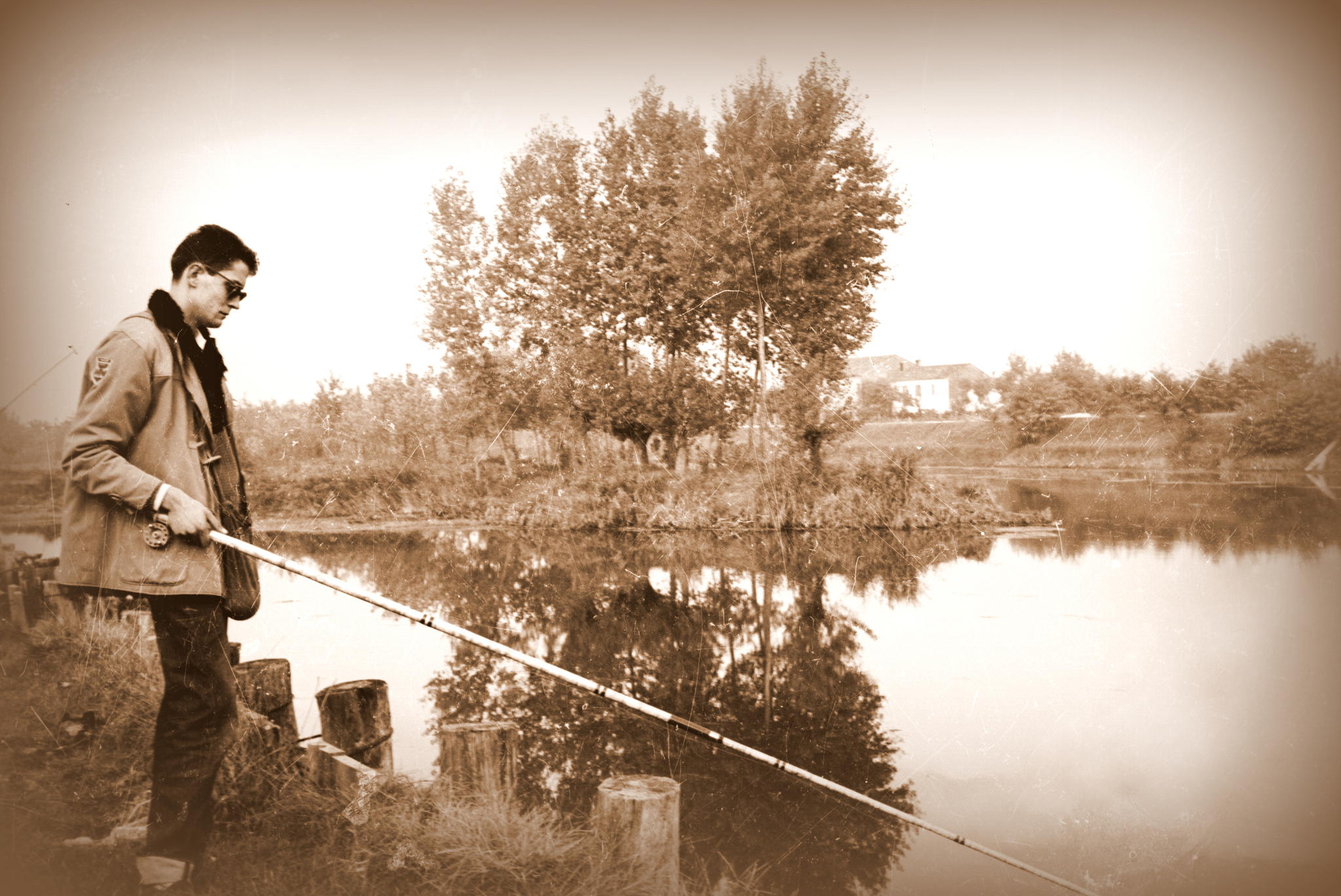 My father Andrea in 1955 while fishing on the river Po
Guestbook